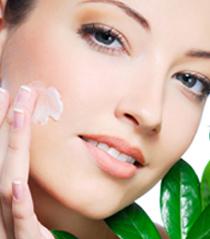 Go after a bright complexion ! Stress, exhaustion, contamination can affect our skin. However a few simple habits are enough to help you recover a bright and enlightened complexion.
Each morning and evening, purify your skin cleansing it delicately. First use a make up remover milk, then a tonic water or rose water to light up your complexion. Use a moisturizing cream for the final touch.
For a more intense treatment, use a face scrub once a week. Your skin and beauty care products will be more efficient on a tidy and clean skin, with no more impurities.