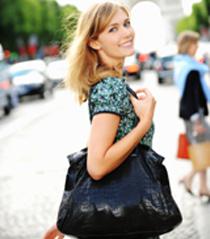 OK, you are a very active woman and you cannot spend a lot of time in your bathroom taking care of your skin. Fair enough ; however, you can't neglect basic habits
Cleansing your skin in the morning and the evening only takes 2 or 3 minutes per day. If you only want to use a single product, choose a make up remover milk. It will get rid of all the impurities on your skin.
Using a moisturizing cream only takes a few minutes a day. This is essential to protect your skin from agressive external environment.