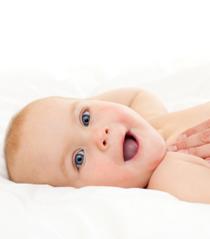 Is baby lotion moisturizing ?
Any baby lotion is not with moisturizing properties unless it is clearly written on the packaging.
Corine de Farme baby lotion is moisturizing. Tests done reveal that it has a real benefic effect on the superior layer of the epidermis, which stays on the skin up to 4h after using the lotion.
Do I have to rinse baby lotion ?
Rinsing baby is not necessary, however you can complete baby's wash with some cleansing water in order to clean any left baby lotion.